Atorina Benjamin, Psy.D.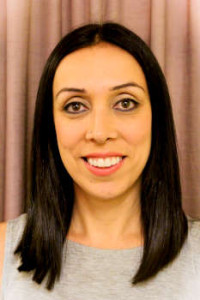 Dr. Benjamin has over 15 years of experience integrating cultural and environmental factors into the delivery of psychological therapy and assessments; and consultative services to schools, universities, hospitals, and business corporations. She has worked in a multitude of settings that include crisis centers, rehabilitation institutes, community mental health centers, schools, and hospitals. Dr. Benjamin holds a doctorate degree in Clinical Psychology and a Master of Arts in Psychology from Pepperdine University. She earned a Master's Certificate in Hospital Leadership with an Emphasis on Employee Relations from Cornell University, and received her Bachelor of Arts degree in Psychology with a minor in Communications from the University of South Florida. She completed an APPIC-accredited internship at Tarzana Treatment Center where she conducted psychological assessments and provided individual and group therapy to adolescents and adults with substance abuse difficulties.
Dr. Benjamin developed and ran the first mental health department in a private hospital setting in Kuwait. While spearheading this department, she provided psychological services to children, adults, couples and families with a variety of mental health issues. Dr. Benjamin developed specialties in pre-operative screening and post-operative services for bariatric patients to maximize success rates, and affording pregnancy and post-partum education and support to new mothers. Dr. Benjamin worked closely with other health providers to provide patients with holistic care, and conducted community presentations to decrease the stigma surrounding seeking mental health treatment.